video
Blood speaks [videorecording]
Coatlicue Las Colorado. and New WORLD Theater.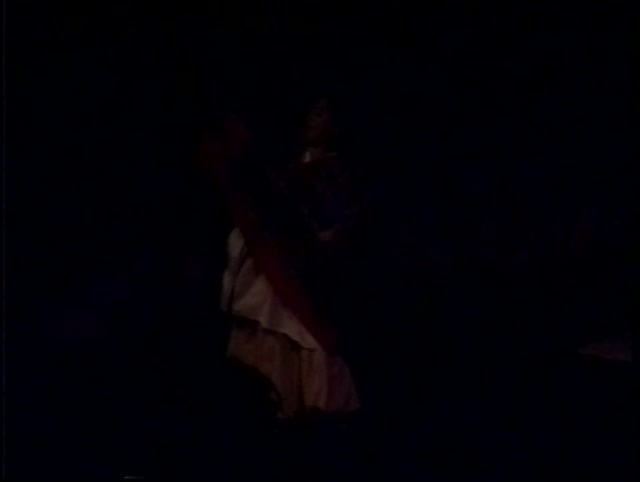 Title
Blood speaks [videorecording]
Author/Creator
Coatlicue Las Colorado. and New WORLD Theater.
Restrictions/Permissions
Copyright holder:University of Massachusetts Amherst c/o Dennis F. Conway, Contact information:Dennis F. Conway, scua@library.umass.edu
Language
English, Spanish
Description
streaming video (51 min., 31 sec.) : sd., col.
Notes
Summary: Coatlicue Theater Company's 'Blood Speaks' deals with the pivotal role that religion played in the oppression and genocide of native people. In the course of the play the artists reclaim their voices and begin to rewrite history, in their own terms. This video documentation from 1993 features an early stage of Coatlicue's theater career, where they were developing and strengthening their aesthetic and political proposal. The play opens with a ritual of the beginning of Earth, in dialogue with the characters' Mayan/Aztec heritage. The stories and history of cultural struggles, from Spanish conquest and colonization to immigration and border politics, have the female body as a central site of violence.
Summary: Elvira and Hortencia Colorado, Chichimec Otomi storytellers, playwrights, performers and community activists are founding members of Coatlicue Theater Company (www.coatlicue.com). They are also members of Danza Mexica Cetiliztli, New York Zapatistas and the American Indian Community House. The company's plays address social, political, cultural, and identity issues that impact their lives and their community. Their work is based on stories they weave together, with which they educate as well as entertain the audience. They have conducted storytelling/ theater workshops, and are recipients of the Ingrid Washinawatok Community Activism Award. In 2013, Coatlicue Theater Company celebrated 25 years of performance, culture, and activism.
Summary: From 1979-2009, the New WORLD Theater worked at the intersection of artistic practice, community engagement, scholarship, and activism toward a vision of a 'new world'—one that broke the confines of multiculturalism and was an artistic harbinger of America's shifting demographics. From a geographic 'outpost' in New England, New WORLD Theater evolved from a community organizing project and the Northeast point on a theater touring compass, to a protective studio to hone new work, a site of international intersections from South Africa to the South Bronx, and the home of inspired and rigorous collaborations with Western Massachusetts youth. New performance work development at New WORLD defied the conventional theater play lab as ghetto for artists of color; artists were met where they wanted to be in the imagining of new approaches, methods, and production. One of New WORLD Theater's artistic legacies is Project 2050, a multi-year youth arts initiative built on the demographic projection that people of color would become the majority in the United States by 2050. The program brought together professional artists, youth communities from Massachusetts, scholars, and community activists to engage civic dialogue and create original performances based on themes that addressed young performers' dreams and concerns. Performances were created from workshops that included playwriting, poetry, breakdancing, drumming, beatboxing, lyricism, singing, songwriting, stepping, and visual art.
Credits: Monique Fordham, videographer.
Credits: Coatlicue Las Colorado, performer.