video
Os Sertões [videorecording] : O homen II : da re-volta ao trans-homem = Os Sertões : the man II : from re-volution to trans-man
José Celso Martinez Correa, Fernando Coimbra, Tommy Pietra, Marcelo Drummond, Lucas Weglinski, Euclides da Cunha 1866-1909. and Teatro Oficina (São Paulo, Brazil)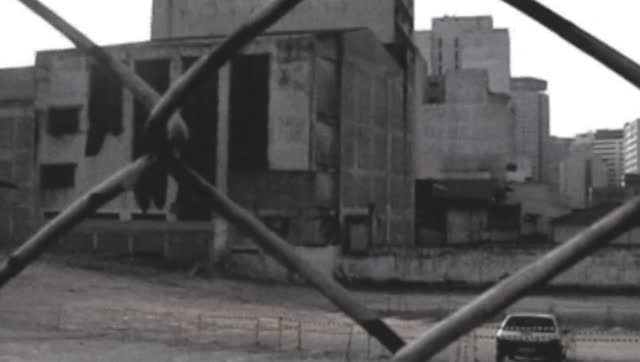 Title
Os Sertões [videorecording] : O homen II : da re-volta ao trans-homem = Os Sertões : the man II : from re-volution to trans-man
Author/Creator
José Celso Martinez Correa, Fernando Coimbra, Tommy Pietra, Marcelo Drummond, Lucas Weglinski, Euclides da Cunha 1866-1909. and Teatro Oficina (São Paulo, Brazil)
Restrictions/Permissions
Copyright holder:Teatro Oficina, Contact information:Lucas Weglinski, lucas@teatroficina.com.br, http://www.teatroficina.com.br
Description
1 streaming video (310 min., 47 sec.: 1st act, 155 min., 52 sec.; 2nd act, 154 min., 55 sec.) : sd., col.
Notes
Summary: Dedicated to 'the creation of an heroic and anti-heroic attitude of those that go to war and say: Farewell Man!,' the theatrical version of the second movement of the second part of Os Sertões presents the passage from the re-volted man to the trans-man, creator of an alternate possibility for human adventure on Earth. From the story of Antônio Conselheiro, all theater relives its seminal death: a common man who, out of love, transmutes into an anti-messianic leader, gathering a legion of 'sertanejos,' roots of solidarity in the inlands of Bahia who, in a community effort, raise dams, churchs, and cemetaries. The community had at one point 25 thousand inhabitants, in its days the second largest city of Bahia. Capuchin Friars attempted to disperse the people of Canudos 'diplomatically.' Their denial to obey the official religious order led the Evangelist Friar to damn the followers of Antônio Conselheiro in the name of Jesus. The City prepares for war.
Summary: From 2000 to 2007, Teat(r)o Oficina Uzyna Uzona worked on the staging of Euclides da Cunha's epic book, Os Sertões, which describes the 19th Century War of Canudos in the Brazilian 'sertão,' lead by Antônio Conselheiro. The final result was a pentalogy, formed by the plays A Terra (2002), O Homem I (2003), O Homem II (2003), A Luta I (2005), and A Luta II (2006), totalizing 27 hours of theater. Os Sertões reads the episodes of the war in light of past and present Brazilian history, and in relation to the struggle of the group against media mogul Sílvio Santos, who wanted to tear down the historic theater.
Credits: Marcelo Pellegrini, musical director ; Gabriel Fernandes, co-director/editor ; Marcelo Drummond, videographer ; Lenise Pinheiro, cinematographer ; Catherine Hirsch, consultant.
Credits: Adriana Capparelli, Adriana Viegas, Adriano Salhab, Anna Guilhermina, Aury Porto, Camila Mota, Céllia Nascimento, Danilo Tomic, Elenildo de Moura (Uga), Félix Oliveira, Fernando Coimbra, Fioravante Almeida, Francisco Rodrigues, Fransérgio Araújo, Frederick Steffen, Freddy Allan, Guilherme Calzavara, Juliane Elting, Karina Buhr, Letícia Coura, Lucas Weglinski, Luciana Domschke, Marcelo Drummond, Mariana de Moraes, Mariano Mattos Martins, Naomy Schölling, Otávio Ortega, Patrícia Aguille, Pedro Epifânio, Ricardo Bittencourt, Rodolfo Dias Paes (Dipa), Rodrigo Gava, Sálvio Prado, Samuel de Assis, Sylvia Prado, Vera Barreto Leite, Wilson Feitosa Jr., José Celso Martinez Correa, Zé de Paiva, performers ; Phedra de Córdoba, special guest ; Adriana Capparelli, Adriano Salhab, André Santana Lagartixa, Daniel Camilo, Danilo Tomic, Guilherme Calzavara, Ito Alves, Karina Buhr, Letícia Coura, Otávio Ortega, musicians.