video
Casa matriz [videorecording].
Diana Raznovich, Diego Vélez, Sergio Gómez, Lucy Bolaños, Susana Uribe and Teatro La Máscara (Cali, Colombia)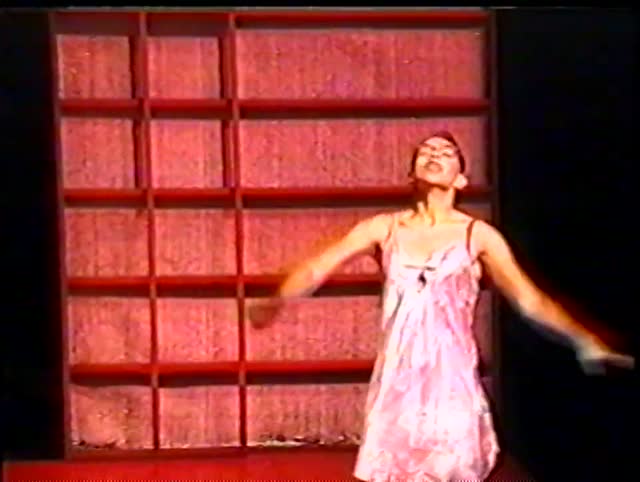 Title
Casa matriz [videorecording].
Author/Creator
Diana Raznovich, Diego Vélez, Sergio Gómez, Lucy Bolaños, Susana Uribe and Teatro La Máscara (Cali, Colombia)
Restrictions/Permissions
Copyright holder:Teatro La Máscara, Contact information:Lucy Bolaños and Pilar Restrepo, Carrera 10 # 3-40, San Antonio, Cali, Colombia, +57-2-893-6640 (business), +57-2-893-8769 (fax), teatrolamascara@yahoo.es
Description
1 videocassette of 1 (Digital Betacam) (89 min.) : sd., col. ; 1/2 in.; 1 videodisc of 1 (DVD) (89 min.) : sd., col. ; 4 3/4 in.
Notes
Summary: Teatro La Máscara is the oldest - and one of the only - feminist, all-women's theater in Colombia. Founded in 1972 in Cali, La Máscara was a political theater initially comprised of male as well as female actors; by the early 1980s, when only the women stayed and wanted to continue the theatrical trajectory of the group, Lucy Bolaños decided to make La Máscara a women's ensemble fully dedicated to a feminine dramaturgy on gender issues. Committed to feminism and social change, they have stayed true to this mission, despite the many social and economic pressures they've had to endure in an environment plagued by violence and machismo, which constantly seeks to 'invisibilize' their work. Because of their fruitful stubbornness, La Máscara is not only creating and staging plays, but also working with marginalized communities, actively participating in political protests and demonstrations, and being involved in the organization of theater festivals. Through their work, they keep re-thinking women's role in the construction of a peaceful Colombia. 'Casa Matriz', a one-act play for two actresses written by Argentine playwright and cartoonist Diana Raznovich, is the story of a search for the perfect mother. Bárbara is turning 30, and as a (very expensive) gift to herself, she decides to hire a 'substitute mother' from a very unique agency, Casa Matriz. This agency - a bizarre mothering equivalent of an escort service - specializes in delivering fully customized mothers-for-a-day to their clients, who shape their ideal matriarch by filling out a form detailing their every emotional need, all the desired characteristics, and the perfect scenario. Using the technique of 'theatre inside of theatre', this comedy provokes laughter and the immediate reflection of the emotional relations between mothers and daughters. It investigates interpersonal
Summary: communications of everyday people, and critiques the problematic system of family structure.
Credits: Teatro La Máscara, producer ; Diana Raznovich, writer ; Diego Vélez, director ; Sergio Gómez, assistant director, choreography and props ; Carlos Posso, set design ; Hernán Darío Correa, set/lighting design, graphic design ; Robinson Achinte, lighting design, technician ; Juan Carlos Murcia, Takeshima, sound recording ; Mónica Herrán, Carlos Arias, photography ; Gustavo Vivas, music.
Credits: Lucy Bolaños (protagonist), Susana Uribe (protagonist).