video
Project 2050 trailer [videorecording] : the art of becoming
New WORLD Theater.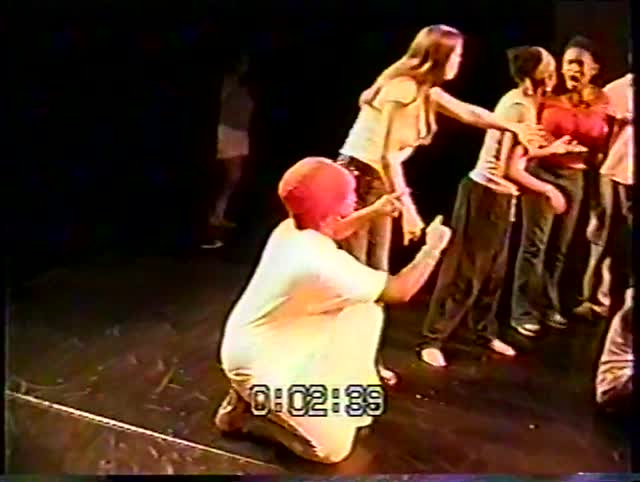 Title
Project 2050 trailer [videorecording] : the art of becoming
Author/Creator
New WORLD Theater.
Restrictions/Permissions
Copyright holder:University of Massachusetts Amherst c/o Dennis F. Conway, Contact information:Dennis F. Conway, scua@library.umass.edu
Description
streaming video (13 min., 45 sec.) : sd., col.
Notes
Summary: From 1979-2009, the New WORLD Theater worked at the intersection of artistic practice, community engagement, scholarship, and activism toward a vision of a 'new world'-one that broke the confines of multiculturalism and was an artistic harbinger of America's shifting demographics. From a geographic 'outpost' in New England, New WORLD Theater evolved from a community organizing project and the Northeast point on a theater touring compass, to a protective studio to hone new work, a site of international intersections from South Africa to the South Bronx, and the home of inspired and rigorous collaborations with Western Massachusetts youth. New performance work development at New WORLD defied the conventional theater play lab as ghetto for artists of color; artists were met where they wanted to be in the imagining of new approaches, methods, and production. One of New WORLD Theater's artistic legacies is Project 2050, a multi-year youth arts initiative built on the demographic projection that people of color would become the majority in the United States by 2050. The program brought together professional artists, youth communities from Massachusetts, scholars, and community activists to engage civic dialogue and create original performances based on themes that addressed young performers' dreams and concerns. Performances were created from workshops that included playwriting, poetry, breakdancing, drumming, beatboxing, lyricism, singing, songwriting, stepping, and visual art.
Summary: This video documentation features Project 2050, giving a detailed explanation of this initiative's goals. Roberta Uno, founder and artistic director of New WORLD Theater briefly describes the reach of the project, and explains the metaphor - and demographic projection - that in year 2050 people of color will out number white people. The video presents teachers from the program, discussing the future of art, race, and aesthetics. Also, the video showcases artistic works created by youth artists involved with Project 2050. In the summer of 2001, these pieces explored identity politics, immigration, incarceration, exploitation, negotiation, and identification as main topics addressed through artistic and activist work. Young performers and their mentors interpellate industrial projects and community survival, discrimination, solidarity, and heritage narratives. The vitality of the youth art program is felt through student testimonials and it is further related to the necessity to make such program accessible in public schools. As it is highlighted in the credits, all students, artists and scholars, counselors, and staff involved in the project worked together to reach 'year 2001 and counting….'
Credits: Lamont Allen, Jr., Jesse Boliver, Michelle Brooks, Claude Brown, Tiffany Campbell, Peter Chhum, Cristina Delgado, Damaris Delgado, M.J. Donoghue, Christian Figueroa, Donaven Gibbs, Bahia Gillett, Gabriel Gonzalez, Chris Gray, Jamille Hazard, Nahid Ibrahim, Valerie Jiggetts, Emily Jiminez, Jacqueline Johnson, Aisha Jordan, Rafael Jordan, Mahajoy Laufer, Veronica Machuca, Cassie Madera, Jason Martinez, Zuriel Martinez, Andre McPherson, Marcel Morel, Chokphel Tenzin Ngodup, Jessenia Ortiz, Taja Perez, Hao Pham, Chhaun Phok, Miguel Rivera Jr., Hannah Robinson, Edward Rueda, Miles Schwartz Sax, Ebonee Smith, Daniel Sonntag, Nuk Thann, Mikiko Thelwell, Dione Walker, Theresa Walker-Ray, Maya Wiley, and all students, artists and scholars, counselors, and staff involved in the project, participants.