video
Menopausal gentleman [videorecording].
Rebecca Taichman, Peggy Shaw and Split Britches (Theatre company)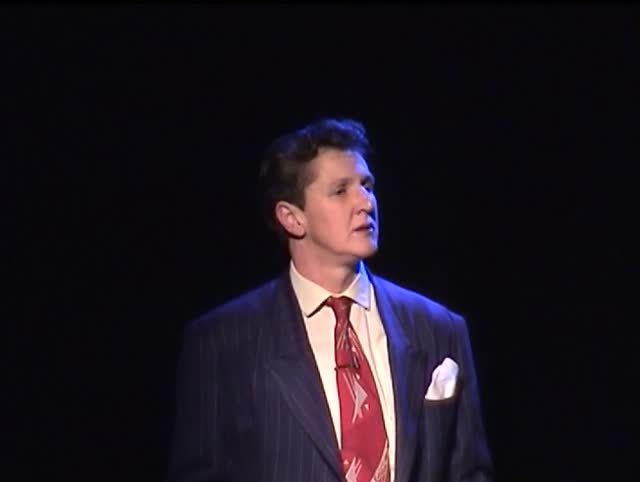 Title
Menopausal gentleman [videorecording].
Author/Creator
Rebecca Taichman, Peggy Shaw and Split Britches (Theatre company)
Restrictions/Permissions
Copyright holder:Split Britches, Contact information:splitb@aol.com, loloweaver@aol.com, http://www.splitbritches.com
Description
1 videocassette of 1 (Digital Betacam) (53 min.) : sd., col. ; 1/2 in.; 1 videodisc of 1 (DVD) (53 min.) : sd., col. ; 4 3/4 in.
Notes
Summary: Since 1981, the Split Britches Company (founded by Lois Weaver, Peggy Shaw, and Deb Margolin, www.splitbritches.com) has written and performed in trio, duet, and solo, as well as collaborated and performed with other artists. They describe their work in this way: 'Our work is rooted in popular culture, but positioned against it. It relies on moments rather than plot, relationships rather than story. It depends on the surprise of transformation rather than the logic of psychological narrative. It straddles the line between performance and theater, exploiting theatricality while exposing the pretense. It is about a community of outsiders, queers, eccentrics. It is feminist because it encourages the imaginative potential in everyone and lesbian because it takes the presence of lesbian on stage as a given.' Their vaudevillian satirical gender-bending performances have received numerous awards, including a Jane Chamber award and four Village Voice OBIE awards. Their collection of scripts, 'Split Britches Feminist Performance/Lesbian Practice', edited by Sue Ellen Case, won the 1997 Lambda Literary Award for Drama. This video documents their show 'Menopausal Gentleman', Peggy Shaw's bluesy, pseudo-stream-of-consciousness lounge act about a butch lesbian going through 'the change'. An Obie-winning, tour de force one-woman show about a menopausal body and the fires of its ageless heart, Peggy Shaw's 'Menopausal Gentleman' is a revelation. Shaw riffs on the hormonal effects of menopause complete with hot flashes, cold sweats, humor and tears, penetrating and perpetuating the mystery in an unlikely persona. She is a tough-speaking film-noir soul performed in Shaw's trademark drag patois (a self-conscious and artificially low New Yorkese), or to put it simply: a tough guy in a swell suit!
Credits: Split Britches, producer ; Rebecca Taichman, director ; Peggy Shaw, writer.
Credits: Peggy Shaw.