video
Dykenstein [videorecording] : sex, horror and the tragedy of the straight brain.
Susana Cook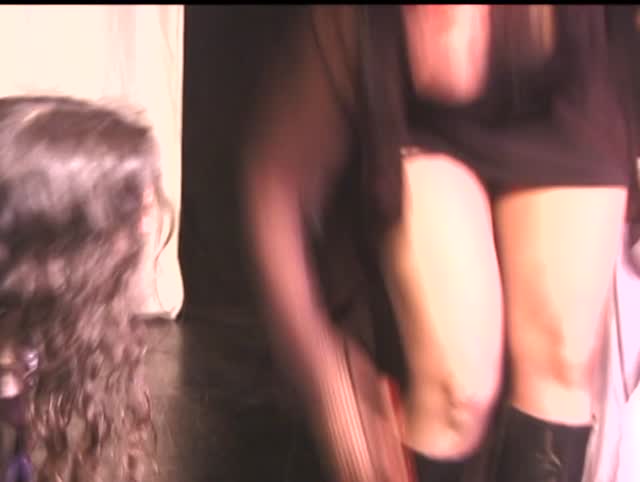 Title
Dykenstein [videorecording] : sex, horror and the tragedy of the straight brain.
Author/Creator
Susana Cook
Restrictions/Permissions
Copyright holder:Susana Cook, Contact information:+1-718-543-3209 (business), tango.cook@gmail.com, http://www.susanacook.com
Description
1 videocassette of 1 (Digital Betacam) (57 min.) : sd., col. ; 1/2 in.; 1 videodisc of 1 (DVD) (57 min.) : sd., col. ; 4 3/4 in.
Notes
Summary: Susana Cook (www.susanacook.com) is a New York-based Argentinean theater and performance artist. Mainly directed to queer and Latino communities in New York City, Cook's work also encompasses a heated response to broader State policies that oppress communities defined in the intersection of race, gender, and class. In her shows, Cook parodies discourses of power, drawing attention to the close ties between the state, religious and political conservatism, and the military. Cook's plays usually feature all-women casts that defy the normative performance of gender, race, and sexuality. 'Dykenstein' is a lesbian adaptation of the classic story of 'Frankenstein.' In this play, Dr. Dykenstein triumphantly creates 'the perfect dyke,' but one of her assistants carelessly leaves the creature unattended in front of a TV and a bunch of trashy magazines. Brainwashed by mainstream media, the perfect dyke becomes a 'wild' straight woman. Desperate for a husband, the monster threatens to murder Dr. Dykenstein if he does not make one for her. 'Dykenstein' is a parody of the Christian Right's take on science, the U.S. anti-abortion crusade (which declared that having aborting a fetus older than two weeks is murdering an American citizen), and the rights of women.
Credits: Susana Cook, producer, writer, director ; Julian Mesri, videographer, original score.
Credits: Susana Cook, E.J. An, Fanya, Kimberly Gilchrist, Lisa Gluckin, Mika, Mistah, Felice Shays, Melissa Shimkovitz, Chalee Snorton, Stacey Whitmire.